What We Do
Colocation
Mission critical applications need to be located in a facility capable of withstanding any single event. This requires redundant systems and multiple distribution paths simultaneously servicing critical systems.  The most stringent level of redundancy is a Tier IV data center, which is all we offer. There are very few Tier IV data centers in the world.
Our Specifications include:
Power options range from 1kW to 20kW with Active/Passive failover. We guarantee our power with a $100/minute SLA for downtime. We have never had an outage or even an SLA claim.
Lockable pods from 10U, 14U, 21U, 42U, and custom cages.
Our bandwidth is provided via redundant GigE uplinks and backed by an SLA of 40ms or less anywhere in the Continental USA with no packet loss. We have never had an outage or even an SLA claim.
We even offer
data center migration services
using our proprietary data center migration methodology. Let us move your systems for you. Most times it's free!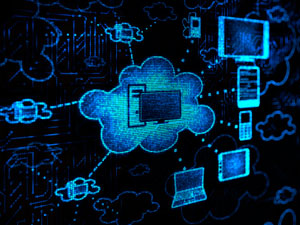 Cloud
If you have checked your email online you have used the cloud. So why not provision other services over the internet? Use the Cloud to turn on and off IT resources at will, real time.
Unburden yourself the risk of trying new software. Try it before you buy it on the Cloud. Say goodbye to hardware headaches, software upgrades, and expensive capital investments. Use the Cloud. You won't regret it.
We offer public and private Cloud services to meet your exact needs.
Managed Services
We can provide as much or as little support as you need to allow you to concentrate on other things.
Services include but are not limited to:
Managed Firewall
Managed Routers
Managed Servers
Managed Storage
Virtualization Services
Private Line Connectivity
We can provide private connections for unparalleled security for mission critical applications.
Features and benefits include:
We offer aggressive pricing and flexible contract terms.
Fully managed or unmanaged solutions.
Guaranteed bandwidth.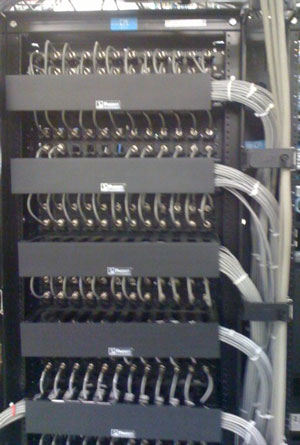 Consulting and Other Services
Consulting
Most every client at Tier 5 will tell you the same thing. Even if it is not a billable service we want to help. We want to be a trusted sounding board for our clients. As such, you'd be surprised at our range of expertise and our willingness to help.
Moving Services
We have moved enough systems were we have developed our own proprietary method of doing it. In essence, a data center migration can be divided into four logical steps: Network Discovery & Documentation, Project Planning, Execution, and Post-Move wrap up. Using this simple formula we have developed a proprietary methodology for seamlessly moving IT infrastructure. We have moved as many as 30 cabinets in a single weekend without a hitch. In most cases, we are happy to absorb this cost for new colocation clients!
Cabling
We provide cable infrastructure design, installation and termination. Our team is highly experienced in managing installation projects of fiber optics as well as Cat5, Cat6 and Plenum cable.